Dr. Wang and Dr. Chang are board certified Ophthalmologists and fellowship trained retina surgeons who specialize in the medical and surgical treatments of eye disorders that affect the macula, vitreous, & retina. They are experienced, compassionate, and dedicated physicians. Our staff works as a team to keep you informed about your health and medical decisions.
---
Our Team

Oregon Retina Institute: Retina Research Team
We'd like to welcome Valera Bussell, clinical research director, as the newest member of our team. Valera has brought her vast national research experience to Southern Oregon in our new Medford research facility. Drs. Wang & Chang, Valera and our entire research team are dedicated to bringing you the latest advancements in scientific research.
---
Practice Management Team
Our co-managers, Tiffany Kalte with 7 years management experience and Kelsey Boucher with 5 years management experience provide a team approach to create an efficient and lean practice.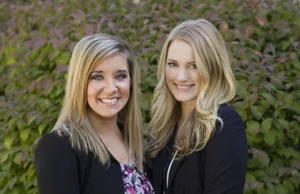 ---
Ophthalmic Technicians
We pride ourselves in training and maintaining friendly and knowledgeable retina (eye) technicians who complete your eye care team.
Oregon Retina Center supports their continuing medical and ophthalmic education so you receive the best care possible.
---
Billing Staff
Our billing staff prides itself on staying ahead of the continuous changes in insurance systems, so that we can best inform and assist you, our patient. We use all available foundations to assist in providing affordable eye care.